And the bartender says, "Why the long face?"   HA! HA!  I'll bet you NEVER heard that one before!  Sometimes I crack myself up.  Like right now.  I'm completely cracking up…ha!  Okay, so, I have to say that I'm not a horse person – surely not because I do not like them but more so because I didn't grow up with them and haven't had a ton of exposure to them.  I have several friends who have and adore horses and ride them A LOT; however, I'm just a city girl.  I grew up in the city…you know, population 2,500.  City.  I don't know, I just felt like saying that.  HA!  Yet again, I'm so stinkin' funny…only in Montana is that classified as a city, I suppose.  I digress.  Stick with me.  Focus.  What's with the horse talk, you ask??  Well, let me explain.  Last night, I had the opportunity to photograph a very sweet senior girl.  Currently, we're only half complete as in good ol' Montana fashion lately, we got rained and "winded" out.  Fortunately, I had scoped out an AMAZING location that I was extrem-0 excited to use.  Unfortunately, we only had about 5 minutes of my favorite light before some clouds moved in.  And now back to "fortunately," we were able to get some images that made my heart jump up and down; however, this was not without an audience.  Insert two horses and 100,000 mosquitos.
So, I'm loving what I'm seeing….
Now look at her face… (potentially a wee bit concerned)
Well, now that would be the profile of a horses nostril in my lens.  Oh, and look at her face again.  Hmmm, why am I not sensing any concern???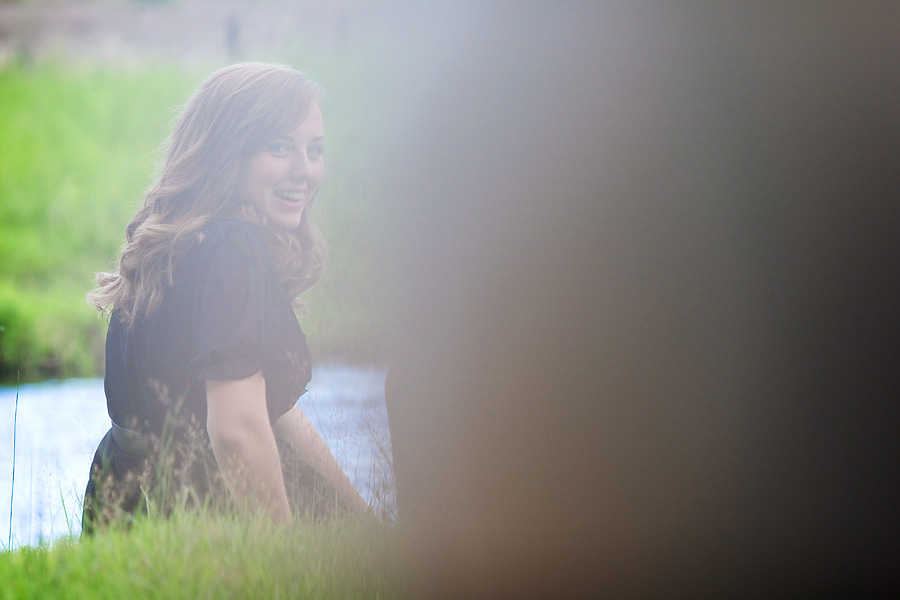 Now, for her turn.  Hee hee.  I giggle at this because I wasn't quite ready a second prior to this.  One second ago, I looked up and I saw two horses lips nibbling on the top of her hair…a photograph seemed only appropriate at this time.  Btw, how stinkin' cute is SHE?!!
My abs are still a bit tender today from laughing so hard last night!  I would say though that our adventures were beyond worth it for the ability to capture moments like this…
I'll be back again with an "official" sneak peek for this girlie once we finish Part 2.